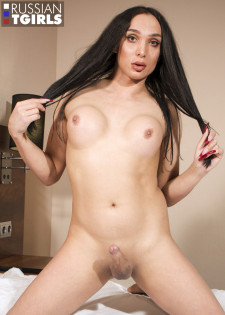 Kira is all home alone and horny and wants someone to play with. Watch her strip off, and get herself worked up by running her hands all over that super body, playing with her sensitive nipples as her cock stiffens and goes erect, begging for attention. With nobody coming over, Kira has to make to with herself and she plays with her body, and then rubs her hand over her uncut cock, gliding her foreskin over her glans until she comes to a perfect orgasm.
5th May 2023
17:04 HD Video
& 118 Photos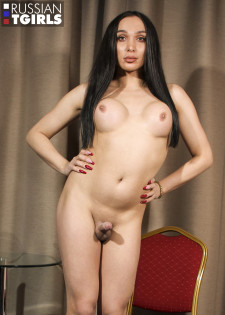 It's hard to see that this is the same girl who debuted in 2017 and a whopping six years later makes her second shoot with us. What a great looking model, who has matured lovely. Nice smooth body, with lovely skin, shapely legs with thick thighs and a wonderful ass. Beautiful face and big boobs complete the picture. Kira shows off her hot body and then takes a good sized dildo, and love showing how she plays with her ass when home alone.
21st Apr 2023
15:10 HD Video
& 119 Photos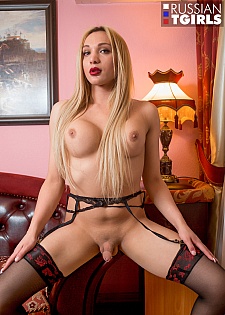 DAMMIT Kira Filiche is fine! A sizzling blonde who just oozes sex appeal, Moscow seductress Kira hit the ground running with her first explosive appearance earlier this month and today she is back to finish what she started as she invites us into her slutty little web for some serious dildo play and shecock stroking action! We love this girl!
26th Jan 2017
15:04 HD Video
& 120 Photos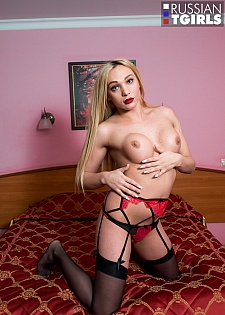 YOWSER! The white hot talent just keeps on coming here on the world's new home of Russia's finest as we very proudly unveil scorching blonde Kira Filiche who completely smashes her début appearance. Putting on quite the show in her racy red lingerie and suspenders, twenty two years young Moscow escort Kira explodes onto our screens in this dildo stuffing production brought to you by Teodor Grekov and Grooby Russia, What an absolute BABE!
12th Jan 2017
15:21 HD Video
& 109 Photos