108 photos | 17:24
Added 11th Nov 2022
She's been horny for the whole shoot. Kristina is someone who enjoys being photographed and showing her hot body, sweet hole, hard cock and beautiful face to the world, so much, that she just gets super turned on and wants to play with herself during the shoot. Finally, she's able to release as she slowly strokes than cock, building the rhythm until she gets the release she was looking for. A nice sticky end to this shoot.
116 photos | 15:55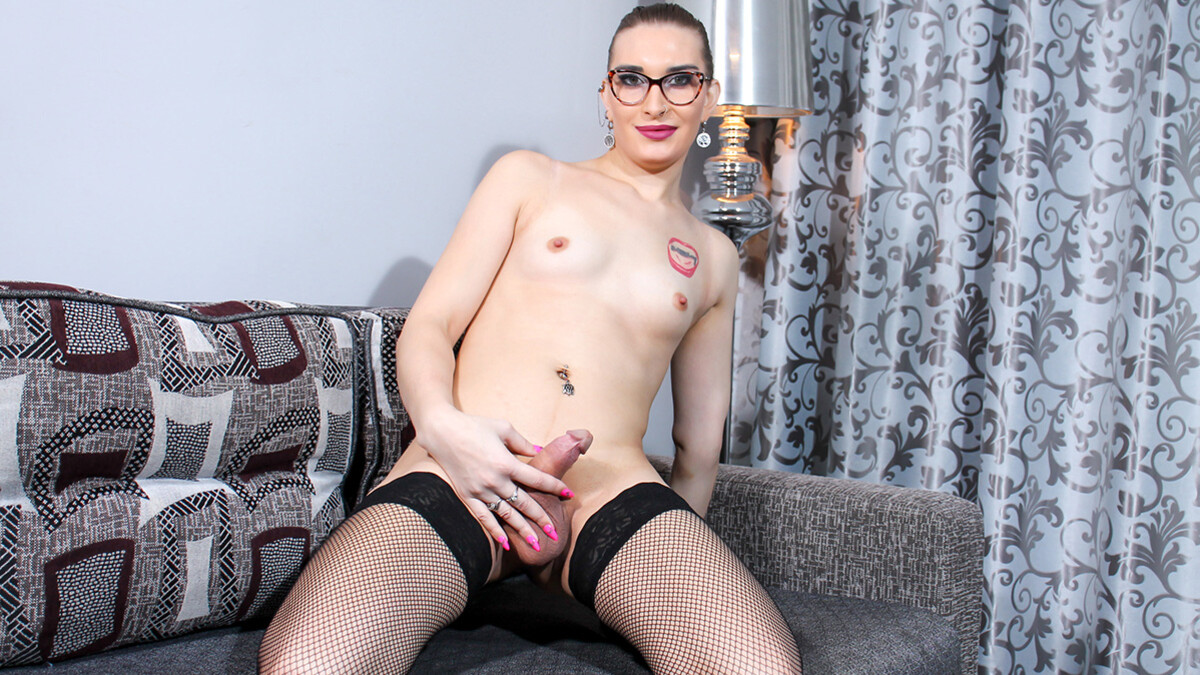 Added 4th Nov 2022
Lovely Lika returns. She debuted late last year in a couple of sets which went down well, so time to have her back in. She's got a great look - feminine but with an air of assertiveness than pulling her hair back and putting on glasses give her. A sexy school teacher, ready to teach you how to be good ... or bad! Great strip down, big and thick cock which is hard, lovely smooth bodym and great ass. Enjoy this scene!
124 photos | 17:01
Added 28th Oct 2022
We debuted Kristina earlier this year and her sets were a huge hit. She's back with another hot solo for us, wearing a sexy black leather mini-skirt which let's us see straight through to her smooth balls and genitals, cradled by her nylons. Kristina has a great look and style (check out those fingernails) and loves the camera, and the camera loves her. Smooth slim body with perky nipples and a hard cock. A beautiful face and lots of sex appeal. Enjoy the return of Kristina.
98 photos | 14:26
Added 21st Oct 2022
Elonora in white, and looking younger than her 24 years. Sweet baby face, big eyes, and on her bed all alone. But a virgin, this hot girl ain't. She shows off her plump, smooth, white ass and her balls and thick cock (check out the helmet) hang below - her hole begging for something to get in there. Her cock gets flushed, as she plays more, and rises further - there is no stopping her now.