122 photos | 17:30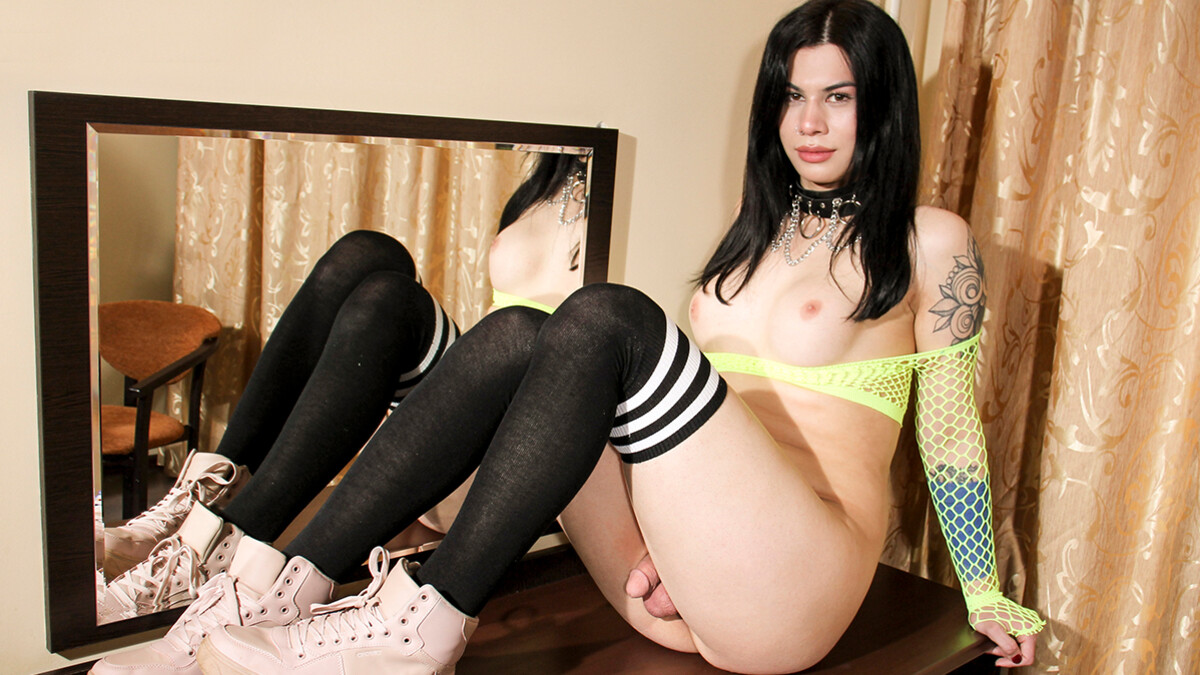 Added 17th Mar 2023
Alexandra Ramovich out of all the stunning Russian trans girls we feature, I believe is my personal favourite model. I'm always a sucker for a good smile, and she has one of the best - it's warm but it's also sexy and with that super pretty face, big lips, adorable eyes and her overall sex appeal, every set she does for us, makes me want more. Her cock is pretty much perfect, her ass is certainly perfect and her overall presence and sexual energy speaks volumes. I hope you enjoy her as much as I do.
118 photos | 16:16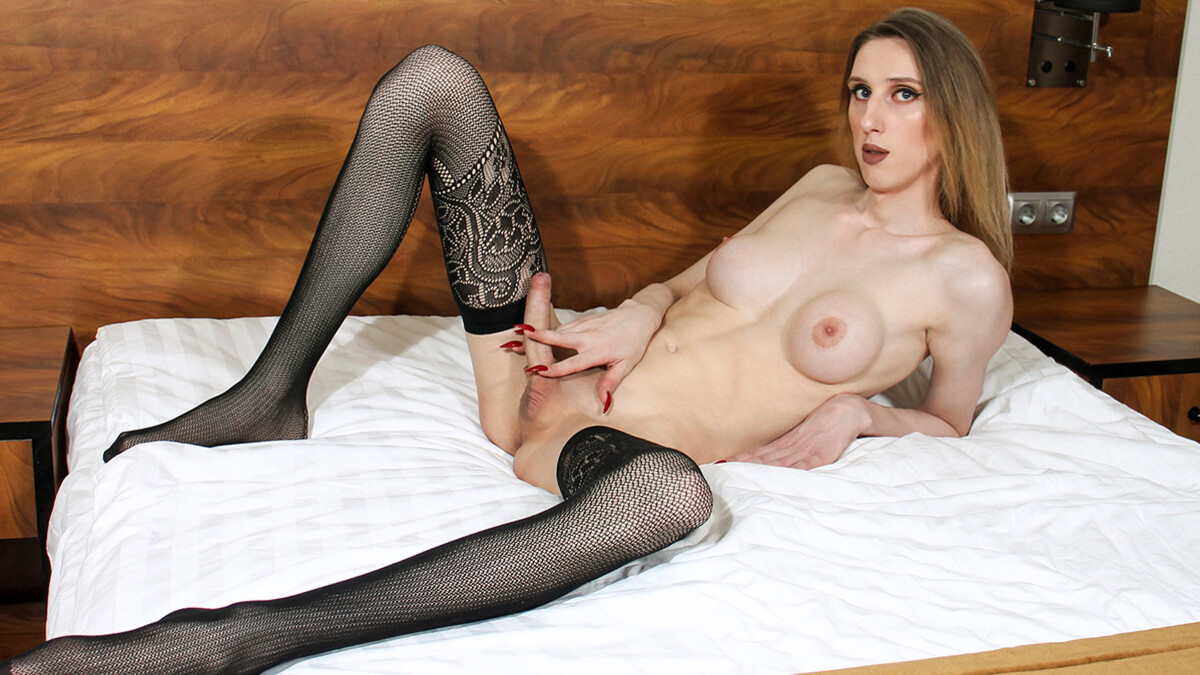 Added 10th Mar 2023
Diana is home alone and horny, she's back from work and has been waiting all day to unleash her tucked cock from between her legs, and have a play. Her breasts no longer restrained, fall from her orange dress, and her penis hangs out - gradually stiffening as Diana plays while fantasizing about who could come over and fuck her silly. She slips out from the dress, leaving her stockings on and rubbing her hands over her toned body, and plays with her cock, which is big, hard, and straining. She continues to fantasize about what she loves to do, as she masturbates more and releases a string of pent-up cum.
101 photos | 16:44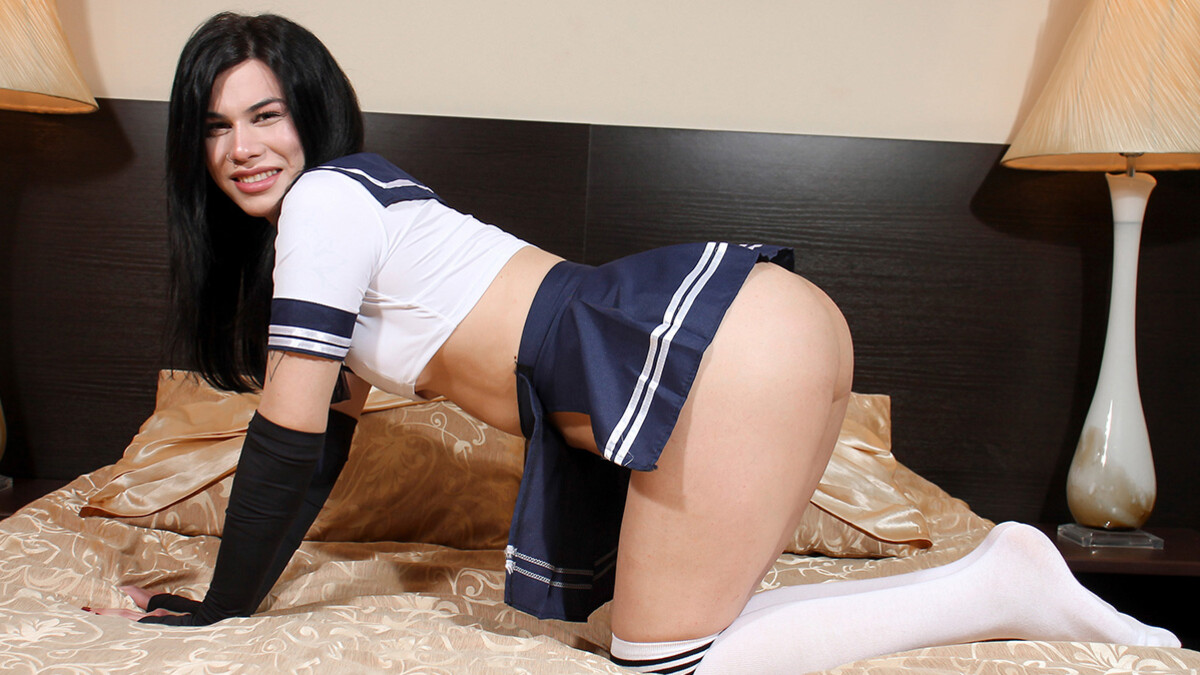 Added 3rd Mar 2023
What's not to love? One of our favourite models here, in a sailor's uniform, showing her hot body off? It's a winning formula. Super sexy Alexandra Ramovich in her 11th set for this site gets better with each shoot. She has the most inviting smile, the sexiest eyes, seriously awesome body with lovely boobs, thick thighs, smooth skin, and an ass that good stop the tides. Another hot set from this perfection of a model.
107 photos | 17:00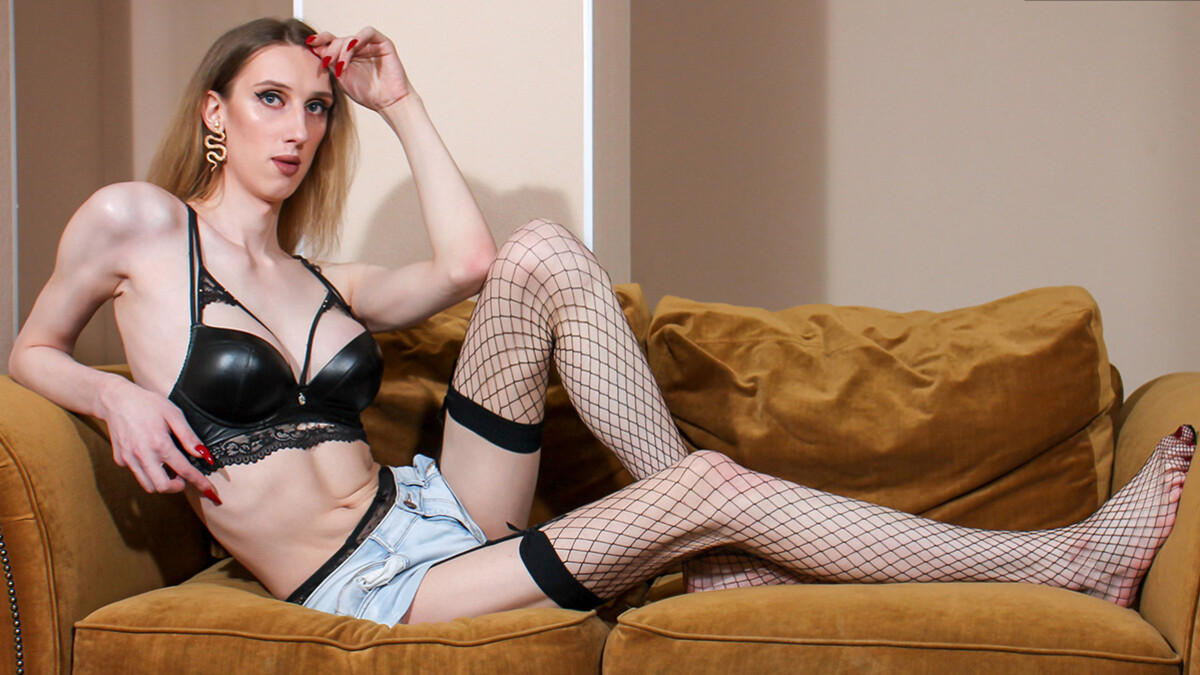 Added 24th Feb 2023
It's hard to believe that it's been over 4 years since we last saw Diana on this site, and we're excited to show her return. This long, slim and toned girl has an awesome supermodel look, with her high cheekbones, long legs, great breasts and overall just a load of sex appeal coming from her. Diana strips down, showing off everything she has to offer, her cock is big and it's hard and as she uses a dildo on herself, grows even further. A hot and sexy shoot of this stunning Russian trans girl.