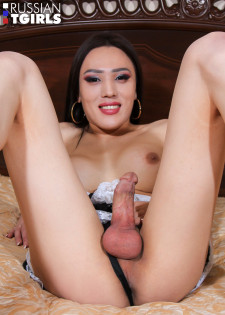 This hottie is a naughty one and she is willing to get naked and rock her cock in front of you. Let Bagira tease you with her wild side and it'll definitely make you go crazy with her. You will love it!
4th Mar 2022
16:38 HD Video
& 104 Photos
A good morning means a wonderful day. Sure, Bagira could enjoy a cup of tea but she choose to do something more fun. This is why she shows off her sexy body with rock hard cock on camera and then fucks her ass with a big toy! Enjoy!
18th Feb 2022
16:57 HD Video
& 98 Photos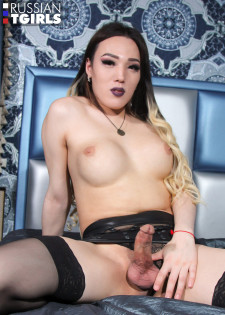 Hey...hey..hey! Bagira will have you salivating today. You don't want to miss out on seeing this gorgeous Teodor Grekov discovery in all of her cumming glory. Watch her NOW!
21st Feb 2020
17:25 HD Video
& 115 Photos
Long hair, big tits, nice ass and cock are going to catch your attention and make you fall in love with Bagira today! This pretty returning doll may not be perfect but she has everything you're looking for the moment she goes horny and naked right in front of the camera. Enjoy!
7th Feb 2020
17:17 HD Video
& 109 Photos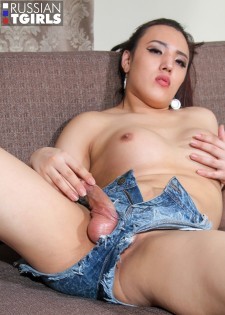 Bagira looks cute and great today! This super sexy lady is alone and became really horny and she decided to please her beautiful cock with some passionate masturbation. Watch how she strokes her cock until her cum drips.
29th Aug 2018
17:12 HD Video
& 92 Photos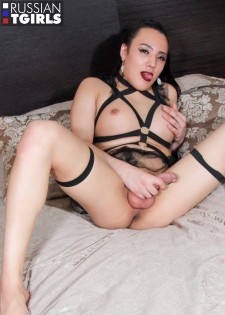 Bagira always wanted to try to get nude in front of the camera, so she decided to give it a try with Grooby lensman in Russia, Teodor Grekov. She is a sweet, fun and sexy teen and she definitely has a naughty side! Surely you will love Bagira's Russian-TGirls debut today!
15th Aug 2018
15:48 HD Video
& 101 Photos